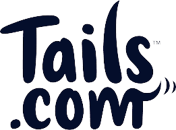 Meet just some of our pack members:
Lesa Koorsse - Lead QA

I love all things "testing software", solving problems, continuous learning and being able to play a part in developing other QA's skills and see them grow and develop in new roles. I work as QA Lead in the engineering team. With my very skilled QA team I ensure that our customers get the best quality experience possible in all areas of our website, as well as driving continuous testing, improvements and QA automation initiatives for faster quality feedback. Tails.com enabled me to apply and build on my skills and take on lots of new and interesting projects, embedding QA in all aspects of e-commerce software development and building a QA team from 3 to 9 strong in 18 months.

Maiya Nottage - QA Engineer

tails.com has been great for my progression, I moved into QA from another team two years ago with no experience and now I get to work on lots of interesting projects.

Stefan Nowak - Software Engineer

Since joining tails.com in 2019, I've had the pleasure of working with some of the most talented, interesting, kind, and fun people I have ever met. On top of that, had I been told about the scale of the features I would be designing, building, and shipping back in 2018, I genuinely wouldn't have believed you. It's rare to find a job where you look forward to what you'll be doing 6, 12 or even 24 months down the line, but the strength of the product, the engineering culture, and the velocity of innovation and evolution at a startup like tails.com makes it hard not to!

Bryony Spicer - Health and Safety Manager

What I enjoy most about my job, is the freedom I have to use my creativity in order to develop, implement and monitor policies and procedures in a way that engages people and is suited to the culture at tails.com. I'm able to think outside the box rather than conform to traditional methods and approaches which may be typical of other organisations.

Henry Ellis - Commercial Finance Manager

I love working with smart people who encourage me to be better every single day.

Leanne Earthey - Senior Product Designer

I work on the product design team, one of the many teams solving customer problems but specifically through design. I ensure that customers get the best experience possible in the shopping area of our website, as well as ensuring the e-commerce experience across the whole site is cohesive.

Lina Merouani - French Marketing Executive

I have been working at tails.com for over a year now and I absolutely love it. There's always exciting projects to work on.

Natalie Moore - CX L&D: Coaching Specialist

As the first member of the CX team to remotely work from Scotland, I've always loved working for tails.com. I was a loyal customer before being an employee and I greatly enjoyed learning about the business, CX and how tails.com is changing the world of pet food for good. In the past year, I have become a member the CX L&D team, moving from QA to a new (to the business) role, of CX Performance Coach. In this role, I aim to provide our CX with confidence, great working practice and an all round sense of achievement!

James Leys - Customer Experience Specialist

The culture at tails is brilliant. You really feel like you have all the tools and support you need to become the best version of yourself, especially from the Team Leader

Anthony Kbidi - CX Revenue Specialist

I've been working here a year and 7 months now. I moved from the French CX team to the Revenue team in the UK and I can't tell how much I like the people I work with. Beyond the job it's the relationship that you get to build. I used to tell my partner "people from work are colleagues not friends" and tails.com proved me wrong.

Savannah Carney - Customer Experience Team Leader

I've loved working in the Customer Experience team over the last 4.5 years. I started out as a Customer Experience Specialist, moved into the CX Learning and Development Team and am now responsible for a team of Specialists as a Team Leader - which I really enjoy doing. The people in our team are so great to work with and I feel lucky to have both a brilliant team and a supportive manager to help me with any challenges along the way

Laura Celentano - CX Operations Manager - International, Retail & ROC

I've been with the company since 2018 - I started as a CX Specialist and 4 years later I'm now one of our Customer Experience Managers - I'm incredibly proud of the team we've built and the mindset we have. Tails.com enabled me to kick-start my career in this field by allowing me to be challenged and seek new opportunities - the support & trust I've received when it comes to my career development has been amazing!

Howard Smith - Software Engineer

As a software engineer at Tails.com, I get to work on some really interesting, challenging, and exciting projects. In doing so I get to see first-hand, and contribute to, how we use technology to pursue our mission of changing the world of pet food for good.

Linda Harvey - Customer Experience Specialist

What I love about working for tails.com is the flexibility to work from home, meaning my commute is non-existent, I have more time for family and friends and I get to see more of my pets (I have 2 cats and 2 dogs)! I'm currently working with our shop team and some others in CX to give insights into what will make our website easier for our customers to navigate and get exactly what they need.

Neil Crosby- Head of Digital Engineering Operations

I'm a people focused leader, with an aim to have everyone be able to bring their whole selves to work. I love it here at tails.com, because for the first time in my career I feel that I can truly do that.

Natalie Martin - Executive Assistant to CEO

After 15+ years in the Administrative and PA field, I bring with me a wealth of experience, understanding and organisational magic! As an Executive Assistant at tails.com I support our CEO, Chiefs and Leadership Team which can mean juggling lots of things at once - but working with a fantastic team in a great environment really sparks joy and allows me to thrive and bring my whole self to work each day.

Alan Cruickshank - Head of Data

I've been with tails through it's grow since 2015 and it's been amazing to see it growth over that time. Combining cutting edge technology with a team who really care about what they're doing means it's a place you can really plan a fulfilling career around. On top of that we've built a team of people who can bring their whole self to work while changing the world of pet food for good, which I think is relatively rare in the industry, and something we can be very proud of.

Louis Pantziarka - People Assistant

I joined tails.com in February 2021 as a Customer Experience Specialist, providing support for our customers over the phone and via email. Throughout my career here I've had incredibly supportive managers, who encouraged me to take new opportunities and try new things. After a year in our Customer Experience Team I applied for a job in the People Team, where I knew I'd be able to put my skills to good use. I've been in my current role as People Assistant since May and I'm looking forward to new experiences in the future at tails.com.

Daniel Clarke - Senior Commercial Finance Analyst

Each day I get the opportunity to work alongside, and learn from, a bright and motivated Pack of colleagues who truly want to make each day count. Continuous feedback is an integral part of our culture and this has really helped to fast-track and steer my development.

Alejandro Viletto - Supply Chain at Republic of Cats

I really enjoy working at tails.com because of its pace and the amount of opportunities that appeared in a short period of time. From participating in new markets launches to setting up a new factory in Europe, and even a new business unit within the company. All of that working together with a great group of people.